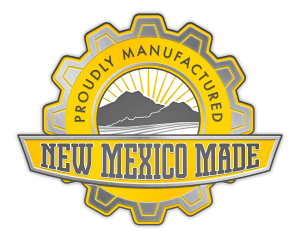 Manufacturing is an important part of New Mexico's economy. According to the National Association of Manufacturers, the total output from manufacturing is $5.9 billion and the sector's share of total gross state product is 7.4 percent.
New Mexico MEP is proud to support our state's manufacturers and is honored to launch the New Mexico Made program! The mission of the program is to inform the public about the incredible variety of products manufactured in The Land of Enchantment and provide manufacturers with resources to help them thrive.
View the Products Made in New Mexico in our Online Directory by clicking the button on the right.
Can you imagine the positive impact we could have on our state's economy if we only bought locally-made products and worked with companies located in New Mexico? Now you have an easy way to "keep it in our state" with the New Mexico Made online directory!
Whether you're a business searching for a nearby supplier or an individual looking to buy goods from local vendors, browse through the New Mexico Made directory on the left-hand sidebar of your screen. Yes, you now have a convenient way to view all of the great products made in our state.
Featured Manufacturer of the Week
Incienso De Santa Fe, Inc.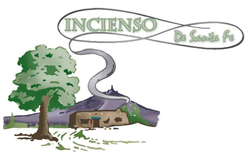 Incienso de Santa Fe is a small family-owned and operated manufacturer of natural and sustainable wood incense bricks and handcrafted incense burners.
Incienso was born in the small northern New Mexico town of Cimarron in the early 1960s. Incienso still holds a special connection to Cimarron, which is most famous for neighboring the Philmont Scout Ranch. My grandmother originally fused together the company that produced plaques and other treasures for the Scouts and a budding incense idea, together to create the first products that would eventually become classics. To this day, we enjoy creating those very same mementos for the Scout Ranch!
From that genesis, the business grew, adding the original handcrafted burners. As artists would pass through town looking for work we would hire them to sculpt a new burner or to draw up art for a new box, having no idea their work would survive in exact replicas more than 50 years later. Twenty years later, we moved Incienso de Santa Fe to Albuquerque, New Mexico, where the company continued to grow adding new incense scents, expanding the line to the current seven fragrances: Pinon, Cedar, Juniper, Hickory, Mesquite, Fir Balsam and Alder. They also added several new products including a line of four larger New-Mexico-inspired burners.
To make the incense, we first start out with wood that is gathered after the tree is already "down and dead." Meaning, we do not cut wood, but only use what nature has provided in the form of wood from trees that have naturally expired. Our other materials come mostly from other manufacturers in the United States. Just as we appreciate the support from others who support local manufacturing, we try to do the same.
Each of our burners is hand-cast and then painted in almost the exact way they were originally. Again, the process from wood to incense has changed little and we even have some of the original equipment. However, as we are the only manufacturer of this type of brick incense, so our process is a guarded family secret!
Through the New Mexico Made program, New Mexico MEP is also providing assistance to our state's manufacturers with the New Mexico Made social media sites. These platforms will serve as online forums for the manufacturing community to network, keep on top of industry news, ask business-related questions and receive tips:
Click here to join New Mexico Made on LinkedIn
Click here to like the New Mexico Made page on Facebook
Click here to follow New Mexico Made on Twitter
Become a Program Member for Free!
New Mexico's manufacturers can become a part of the program at no cost. When you join the New Mexico Made program, you get listed on our online directory and receive various benefits for free. Your online profile can serve as a mini-website for your target audience. To register as a participant, click "Join the Program" on the right hand side of this page.
For any questions regarding the New Mexico Made program, please contact Claudia Serrano at claudias@newmexicomep.org or 505-314-9131.