A Nationwide Celebration of Makers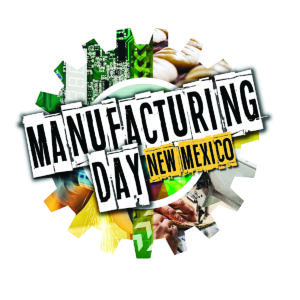 Manufacturing Day is a national initiative that puts a spotlight on manufacturing. In New Mexico, it's a month-long spotlight on New Mexico-made products and the more than 27,000 New Mexicans working in the manufacturing industry. It's an opportunity to enhance public knowledge about the economic impact of manufacturing in our state, highlight resources, and introduce students to careers in manufacturing.
Celebrated every October, events include tours of manufacturing facilities and presentations that demonstrate the vast range of products made in New Mexico. Most events are open to the public.
October is Manufacturing Month
If you are a manufacturer interested in hosting a tour, download the Host Toolkit and email us at mfgday [at] NewMexicoMEP.org to put your company on the Manufacturing Day map.
---
Manufacturing Day 2022
This year's events include live and virtual presentations, facility tours, and youth educational opportunities, including a competition that asks students to find solutions to local business challenges while introducing them to local industries and companies.  Events are added to this list as they are organized and confirmed. Check the list regularly for new events!
Friday, Sept. 3, 8:30 am – 4:30 pm, Santa Fe ~  New Collar Network: Exploring the Intersection of Digital Fabrication & Traditional Native American Crafts.  Register
Date Pending, Kirtland ~ Mfg Day at Bond Wilson Technical Center
Date Pending, Farmington ~ Mfg Day at San Juan College Makerspace
Thursday, Oct. 13, 10:00 am – 12:00 pm, Virtual ~ Mfg Day Discussion hosted by SBDC-Grants
Tuesday, Oct. 18, 1:00 to 5:00 pm, Farmington ~ Problem Solving using Rapid Kata and Continuous Improvements: Workshop by New Mexico MEP. Email DeniseW [at] NewMexicoMEP.org to Register
Thursday, Oct. 27, 11:30 am to 1:00 pm, Virtual ~ Automation Lab: Explore new technology at New Mexico MEP's Tech Demo room. Register
550 Corridor 2022 Events, Competition, & Materials
---
Mfg Day Archives
Read a synopsis of events and participants for any year by clicking below.