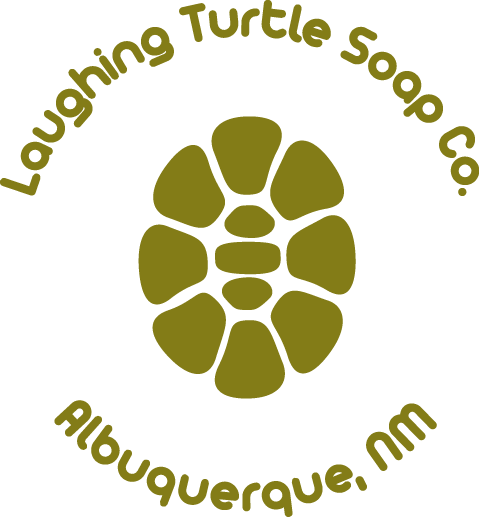 There was a time before plastic. You could pronounce the ingredients, and shopping for your family supported the local community of farmers, crafters and purveyors. Laughing Turtle was built on a desire to be part of that age-old ecosystem. Through years of rewarding work, we proudly offer our community the finest, natural bath and body products. Our wholesale and private label partners share our ethos of using quality, organic ingredients, and today, we are reaching more customers than ever.
As a small, family-owned business we believe in supporting other local, small businesses. Laughing Turtle uses local suppliers to craft our bath and body products and we partner with local small businesses: day spas, cafes, and grocers; to make our products available to their discerning customers. Laughing Turtle is also a fixture in the local arts and crafts marketplace, where we get to interact directly with customers, talk soap and spread the word about the Laughing Turtle experience.
With perseverance and a whole lot of humor, amazing things can happen! Adam's entrepreneurial spirit is the heart of Laughing Turtle. He is involved with all aspects of the business: formulating scents with the nose of a perfumer, lovingly hand crafting soaps, and greeting each customer with a smile. Joined by wife, Rebecca, whose toolbox includes marketing and strategic planning, this dynamic duo hopes to grow Laughing Turtle, create local jobs, and promote Laughing Turtle as a way of life.