Advanced Manufacturing Summit 2019
New Mexico MEP's annual summit is a networking and think-tank opportunity for manufacturers, economic developers and thought leaders to discuss current issues affecting manufacturers in New Mexico. Typically held the last week of October, the event serves as the celebratory culmination of Manufacturing Day activities that take place throughout the month.
The 2019 Advanced Manufacturing Summit will be held Wednesday, Oct. 30 from 8:00 am to 5:00 pm at The Event Center at Sandia Golf Club in Albuquerque. Register by clicking on the image above.
KEYNOTE SPEAKERS:
Overcoming Disruption: Competing in a New Era of Innovation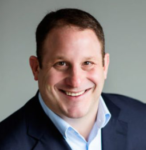 Greg Satell is a popular author, speaker, and trusted adviser bestselling author of Cascades: How to Create a Movement that Drives Transformational Change. His previous effort, Mapping Innovation, was selected as one of the best business books of 2017. Greg regularly contributes to Harvard Business Review and Barron's and has been featured in other A-list publications such as Forbes, Inc. and Fast Company. He was recently named by Innovation Excellence as #2 on its global list of the Top 40 Innovation bloggers and by IDG as one of "10 Digital Transformation Influencers to Follow Today."
Cyber Risk, Vulnerability, and Hardening:  Live White Hat Hack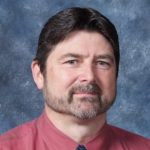 Greg Jackson has performed numerous vulnerability assessments and security control audits across DoD and Federal Civilian agencies. He has also been instrumental in the implementation of both DoD and NIST Risk Management Frameworks. Greg served in the U.S. Air Force for more than 20 years in a variety of intelligence and communications assignments. He holds a Bachelors of Arts from Excelsior College. Since retiring from the Air Force in 2001, he earned several information security certifications including the Certified Information Systems Security Professional (CISSP) and Certified Chief Information Security Officer C|CISO.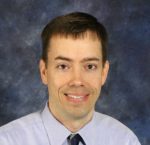 Craig Mitchell is an IT professional specializing in offensive and defensive network/system security and enterprise support.  He's currently a Senior Cyber Analyst with Dynetics in Huntsville, Alabama.  His role at Dynetics is primarily focused on the simulation of adversarial attacks against secure networks. In addition, Craig has participated in red teaming exercises for the Department of Defense.
Lean Six Sigma in the Age of Artificial Intelligence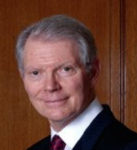 Michael L. George Sr, is the founder of AI Technologies Inc. and the George Group Consultants. He received a B.A in Physics from the University of California, and an M.S. in Physics from the University of Illinois. His newest book "Lean Six Sigma in the Age of Artificial Intelligence" was published in January 2019. Mike has been awarded U.S. Patents on the reduction of business entropy, "cycle time" and "waste", and he has authored eight books on process improvement which have been translated into 14 different languages.
Data Visualization in Virtual Reality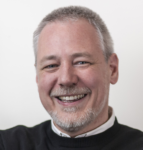 Simon Woodruff  has performed work under contract to DOE, universities, national labs and to the private sector, building research devices, performing modeling and simulations primarily directed at simply-connected fusion systems. Dr. Woodruff hosts an annual Scientific Computing Bootcamp for undergrads, introducing many of the tools in common use for High Performance Computing. Recently Dr. Woodruff founded SciVista Inc, a company dedicated to the visualization, communication and analysis of large datasets, and has found support from the US DOE to develop a collaborative VR data platform for Fusion Energy Sciences.
3D Printing in Space:  Real-time Repairs on the International Space Station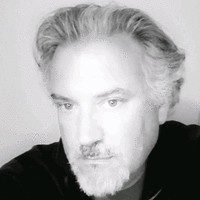 Dr. Thomas F. Broderick is a PhD level Materials Scientist with 39 years of experience within DOD civil service and private industry, involving development and application of metallic and intermetallic based materials, including associated manufacturing methods for making of gas turbine engine and aircraft structural components. His responsibilities have spanned individual contributor, supervisor/team leader and executive level functions related to establishment and execution of tactical technology development plans and programs. Core skills emanate from his background as a titanium metallurgist, but over time, opportunities have provided for development of broader functional expertise and skills needed to transition emerging materials and manufacturing technologies out of the lab and into flying applications.
Additional features of the 2019 Advanced Manufacturing Summit:
* Additive Manufacturing Panel
* Spotlight on NM Manufacturing
* Case studies
* Meals & break refreshments included
* Special room rate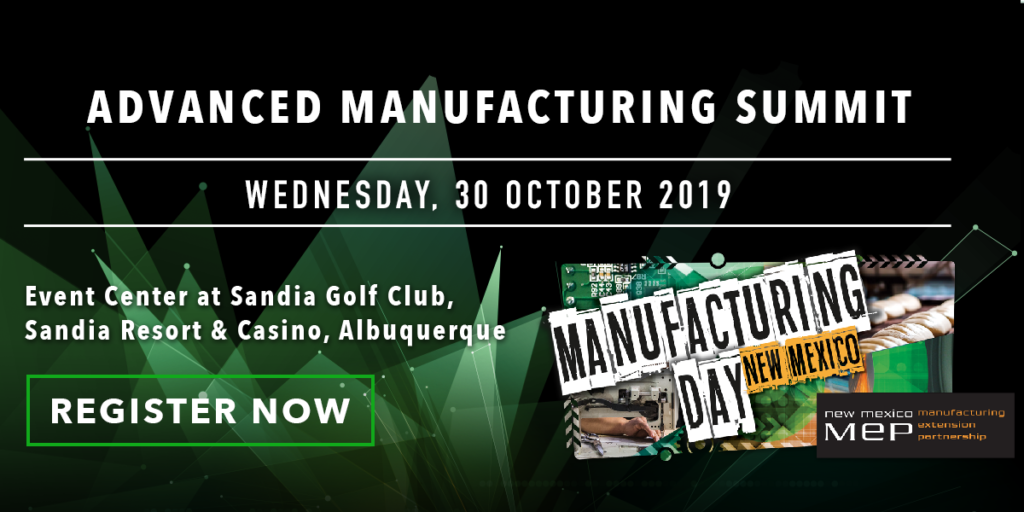 Thank you to our generous sponsors of the Advanced Manufacturing Summit
Here's What Happened at Last Year's Event
ADVANCED MANUFACTURING SUMMIT 2018: Thinking Machines and Smart Workforce
Some 150 people converged at The Events Center at Sandia Golf Club, Sandia Resort and Casino in Albuquerque on Tuesday, October 30 to discuss topics that ranged from cyber security to commercial opportunities in space. There were panel discussions, break-out sessions, case studies and motivational speakers, with plenty of time for networking over lunch and an evening reception. Keynote presentations put a spotlight on commercial opportunities in space and the digital transformation occurring in the manufacturing industry, including adoption of augmented reality and artificial intelligence.
TOPICS and PRESENTATIONS:
Technology and Security
Engineering in space
AR for Industry
Cyber Security for Manufacturers
Manufacturing USA Institutes — Cutting Edge Technology for Manufacturers
Collaborative Robotics
Industry 4.0 — What's Happening?
Culture and Communication
Marketing
Morale
Resources
Family Business
Successful Transitions for Manufacturers
Succession Planning
Retirement Planning
KEYNOTE SPEAKERS:
Thomas A. Fitzgerald is a member of the Senior Executive Service. He is the Director, Engineering, Space and Missile Systems Center, Air Force Space Command, Los Angeles Air Force Base, Calif. Mr Fitzgerald leads a team of military, government civilian and contractors who are responsible to the SMC Commander for the quality of all engineering, technical, architecting, test and evaluation, and mission assurance activities for military space and missile programs. He provides the Center Commander, Program Offices, Program Executive Officers and external customers with engineering support in the form of manpower, policy, processes, tools and advice. He is responsible for organizing, training, equipping and providing policy and mentorship for military and civilian space and missile engineers and information protection personnel executing $8 billion annually. He provides oversight of the system and traditional engineering activities for SMC in close collaboration with other National Security Space stakeholders and his peers throughout OSD, the Air Force Secretariat, Air Force Space Command and Air Force Materials Command.
Paul Boris has driven digital transformation within industrial and field operations for decades. He has served as Vice President of Manufacturing Industries at General Electric and Chief Operating Officer at Vuzix, a leading supplier of smart glasses, augmented reality and virtual reality technologies. Boris maintains that Industry X.0 requires leveraging a complex set of technologies and strategies. From Cloud and Edge Computing to Wearables and Augmented Reality (AR) to tools like Machine Learning (ML) and Artificial Intelligence (AI), Boris has focused on delivering differentiated solutions to manufacturing and field service operations, with an intense focus on creating sustainable and scalable value.  In the spring of 2018 he launched #AR for Industry to help companies deliver the greatest impact in the shortest cycle.
OTHER SPEAKERS included Jennifer Kurtz, PMP, Cyber Program Director; Dean L. Schneider, Co-Director, Southern Regional Manufacturing Center; Chris Ziomek, entrepreneur and CEO of Build with Robots; Nick Justice, Executive Director, PowerAmerica; Rebecca Hartley, Chief Workforce Officer Advanced Robotics for Manufacturing (ARM); and Bill Basso and Gaelan de Wolf, Managing Partners at OsteoStrong.