New Mexico MEP's annual summit is a networking and think-tank opportunity for manufacturers, economic developers, and thought leaders to discuss current issues affecting manufacturers in New Mexico.
Manufacturing 5.0 was the theme of the 2023 Summit, which took place at the Indian Pueblo Cultural Center in Albuquerque on March 30.  More than 200 people registered to hear Peter Zelinski give examples of how new manufacturing technology is answering the challenge of reshoring. The presentation lunch was followed by a Technology Showcase of more than a dozen companies that demonstrated some of the automation technology that is increasing the competitive edge of manufacturers.
Scroll down to see the agendas and speakers that highlighted previous summits.
---
Advanced Manufacturing Summit 2023 — Manufacturing 5.0
Agenda
11:00 am Networking and Seating

11:30 am Welcome

11:45 am Keynote Speaker Peter Zelinski: New Manufacturing Technology Is Answering the Challenge of Reshoring

12:30 pm Lunch

12:50 pm Manufacturing Successes in New Mexico

1:00 pm Technology Showcase opens

4:00 pm Adjourn
Keynote Speaker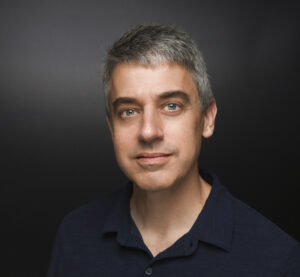 Peter Zelinski is a YouTuber, podcaster, writer, editor and engineer who is an authority on the future of manufacturing. As a lead editor of two publications focused on manufacturing technology, he routinely interviews manufacturers and tours manufacturing operations. He is the founding editor and editor-in-chief of "Additive Manufacturing," which is devoted to the advance of industrial 3D printing. And he is the editorial director of "Modern Machine Shop," the premiere media outlet in North America covering industrial metalworking and CNC machining. Zelinski's monthly column "The Z Axis" has appeared in this magazine's pages for over 20 years.
Zelinski is perhaps best recognized as co-host of "The Cool Parts Show," the YouTube series he helped to create that explores how 3D printing is changing manufacturing, along with fields including engineering, aviation, medicine, space technology and consumer products. The show has been honored with a national media award for Best Use of Video in a specialized field. Zelinski is also a podcaster, appearing on two podcasts: "AM Radio," about the advance of additive manufacturing, and "Made in the USA," about issues shaping U.S. manufacturing. In 2020, Zelinski served the U.S. Air Force as co-host of its inaugural Advanced Manufacturing Olympics, a week-long live-streamed event aimed at elevating manufacturing capabilities for military readiness and sustainment. Zelinski graduated from the University of Cincinnati with a degree in mechanical engineering, and he makes his home in Cincinnati, Ohio, with his wife Kaye and their two daughters.
Zelinski says, "Many of the challenges with domestic manufacturing that led to overseas outsourcing a generation ago are still with us, even as companies aim to bring manufacturing back. However, technologies including collaborative robotics and additive manufacturing are providing answers, both for major manufacturers and for smaller ones." Zelinski's presentation, which will address the steps manufacturers are taking, is titled New Manufacturing Technology Is Answering the Challenge of Reshoring.
Technology Showcase
See automation technology in action! Exhibitor demonstrations are scheduled three per hour between 1:20 and 4:00 pm. (Schedule subject to last-minute change. )Confirmed exhibitors* and demonstrations include:
*Listed alphabetically. 
---
Advanced Manufacturing Summit 2021 — Addressing Today's Challenges
The 2021 Summit was held virtually, in short, poignant sessions over the course of three days. Sessions are available for viewing on our YouTube channel. Find the entire playlist here.
Schedule:
Tuesday, October 26
Mel Cossette, Executive Director and PI, MatEdU, NSF Advanced Technological Education Center
Avram Gonzales, Founder, Digital Harvest
Paige Galles, Director Customer Engagement, Tanium
Thursday, October 28
Chris Kuehl, Ph.D., Co-founder and Managing Director, Armada Corporate Intelligence
Thomas O'Brien, Ph.D., Executive Director, Center for International Trade and Transportation
Friday, October 29
Karl Haapala, Ph.D., Director, Industrial Sustainability Laboratory
Keynote: Patrick Dixon, M.D., Chairman, Global Change Ltd.
Speaker bios: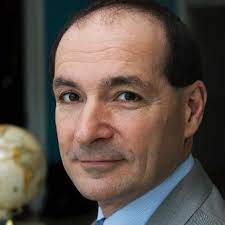 Keynote Speaker: Patrick Dixon, MD, Chairman of Global Change Ltd, author of 16 books on global trends, including The Future of Almost Everything, and has been ranked as one of the 20 most influential business thinkers alive today (Thinkers 50). Dr. Dixon is a Non-Executive Director of Mace Group Ltd, a $2.4 billion/year global construction company, has been Group Strategy Director of a $3 billion turnover company, and he often advises boards, governments, and senior leadership teams on global strategy, managing risks, and seizing new opportunities.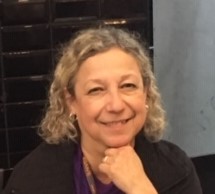 Workforce Development — Mel Cossette is the Executive Director and Principal Investigator for the National Science Foundation's Advanced Technological Education funded Online Instructional Resources for Material Science Technology Education [formerly the National Resource Center for Materials Technology Education (MatEdU)] housed at Edmonds College in Lynnwood, WA. She is also the PI for an NSF ATE project, Technician Education and Additive Manufacturing & Materials, a Co-PI on a newly funded NSF ATE Micro Nano Technology Education Center and Co-PI on the MANEUVER Project with Purdue Northwest. Mel is an ABET Alternate Commissioner for Engineering Technology Accreditation Council (ETAC) through SME and a founding member of ABET's Inclusion, Diversity and Equity Advisory Council. Mel has 20+ years of experience in manufacturing education focusing on technician education and workforce development. She has developed technician training programs for industry and educational institutions; serves on numerous committees and national boards; worked in various industries; and held administrative and faculty positions within the community and technical college system.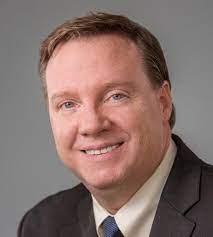 Supply Chain Resiliency — Thomas O'Brien, Ph.D., is Executive Director of the Center for International Trade and Transportation (CITT) at California State University, Long Beach (CSULB) and the Deputy Director of the METRANS Transportation Consortium, a partnership of CSULB and the University of Southern California. He also serves as the Director of the Southwest Transportation Workforce Center (SWTWC), one of five regional workforce centers originally funded by the Federal Highway Administration. He previously served as CITT's Director of Research. Dr. O'Brien is a member of the Executive Committee of the Council of University Transportation Centers (CUTC) where he serves as Immediate Past President. He is Chair of the oversight committee of the National Science Foundation's National Center for Supply Chain Automation and a member of the Transportation Research Board's Intermodal Freight Transport Committee and Urban Freight Committee. He also serves on the Boards of the Los Angeles Transportation Club, Harbor Association of Industry and Commerce, and National Transit Institute. Dr. O'Brien has a Master's degree in Urban Planning and Development and a Ph.D. in Policy, Planning, and Development from the University of Southern California. He is both a former Eno and Eisenhower Transportation Fellow.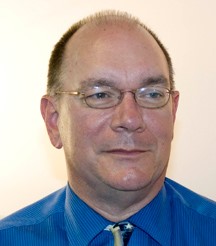 Industry 5.0: National and State Trends — Chris Kuehl, Ph.D., is co-founder and Managing Director of Armada Corporate Intelligence. He provides forecasts and strategic guidance for a wide variety of corporate clients around the world. He is the chief economist for several national and international organizations. Prior to starting Armada in 1999, he was a professor of economics and finance for 15 years – teaching in the US, Hungary, Russia, Estonia, Singapore, and Taiwan. He holds advanced degrees in economics, Soviet studies and East Asian studies. Kuehl is the writer/editor of Business Intelligence Briefs and a writer for the Black Owl Report – both publications from Armada. He is an economic analyst for the Armada Strategic Intelligence System and is responsible for the Credit Manager's Index from NACM as well Fabrinomics from the FMA.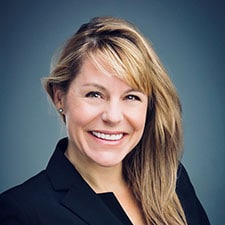 Cybersecurity — Paige Galles is a director of Customer Engagement at Tanium, a modern endpoint management and security platform solution offering real-time visibility, comprehensive control, and the ability to quickly take action. Galles previously led the global RiskSense Customer Success/Support teams as the director of customer success.  While working at a local IT outsourcing firm as the development center director, Galles hired 120 IT developers and specialists at Rural Sourcing Inc (RSI).  She served as the director of the Office of Institutional Analytics at UNM, managed the Student Information Systems team, and worked for the Health Sciences Center as Strategic Support Manager. Prior to UNM, she managed $18M of NIH grants supporting neuroimaging research programs with prisons in New Mexico and Wisconsin for the Mind Research Network.  Her career began at Sandia National Laboratories as a senior member of the technical staff supporting Oracle applications. She is certified as a Scrum Master, Project Management Professional (PMP) and ITILv3.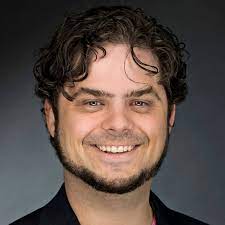 Digital Marketing  — Avram Gonzales became known for his high-energy lectures and training seminars on stages across the U.S. between 2012 and 2015. During that time and since, he has educated over 100,000 business owners worldwide on the most cutting-edge online marketing strategies to drive additional revenue to businesses. In 2015 Avram launched Digital Harvest, a digital marketing agency specializing in search engine optimization (SEO) to help business owners streamline marketing and predictably scale their revenue. Based in Albuquerque, the company serves clients throughout the Southwest.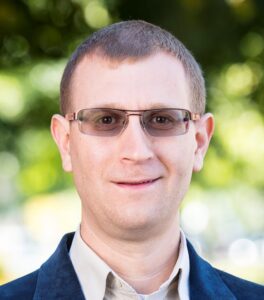 Sustainability — Karl R. Haapala, Ph.D., is an Associate Professor and Tom & Carmen West Faculty Scholar in the School of Mechanical, Industrial, and Manufacturing Engineering at Oregon State University where he conducts research in sustainable manufacturing assessment, life cycle engineering, and sustainable engineering education, collaborating with universities, government labs, and industry. He has authored over 140 refereed proceedings and journal articles, receiving four best paper awards and the SME Outstanding Young Manufacturing Engineer Award. He previously served as Chair of the ASME Life Cycle Engineering technical committee and Chair of the ASME Design for Manufacturing and Life Cycle technical committee. He serves as Co-Director of the OSU Energy Efficiency Center and Director of OSU's DOE Industrial Assessment Center and the Clean Energy Smart Manufacturing Innovation Institute (CESMII) satellite office at OSU. He received his Ph.D. in Mechanical Engineering-Engineering Mechanics from Michigan Technological University as an NSF Sustainable Futures IGERT Trainee.
---
Advanced Manufacturing Summit 2019
Overview:
Registration was brisk. Some 150 people signed up to attend the 2019 Advanced Manufacturing Summit held at the Sandia Resort and Casino in Albuquerque Wednesday, October 30 to discuss topics that ranged from cyber security to commercial opportunities in space. There were panel discussions, break-out sessions, case studies and motivational speakers, with plenty of time for networking over lunch and an evening reception. Keynote presentations put a spotlight on commercial opportunities in space and the digital transformation occurring in the manufacturing industry, including adoption of augmented reality and artificial intelligence.
Highlights:
The live-hack presentation by Greg Jackson and Craig Mitchell of Dynetics was a huge hit with audience members; This riveting approach to demonstrating cyber risk was engaging and many cited it as one of the main highlights of the event. Popular innovation expert Greg Satell's Keynote presentation on how to embrace innovation as a method to overcoming disruption was also noted as a favorite.
TOPICS AND PRESENTATIONS:
Technology and Security
Engineering in space
AR for Industry
Cyber Security for Manufacturers
Manufacturing USA Institutes — Cutting Edge Technology for Manufacturers
Collaborative Robotics
Industry 4.0 — What's Happening?
Culture and Communication
Marketing
Morale
Resources
KEYNOTE SPEAKERS:
Greg Satell is a popular author, speaker, and trusted adviser bestselling author of Cascades: How to Create a Movement that Drives Transformational Change. His previous effort, Mapping Innovation, was selected as one of the best business books of 2017. Greg regularly contributes to Harvard Business Review and Barron's and has been featured in other A-list publications such as Forbes, Inc. and Fast Company. He was recently named by Innovation Excellence as #2 on its global list of the Top 40 Innovation bloggers and by IDG as one of "10 Digital Transformation Influencers to Follow Today."
Greg Jackson has performed numerous vulnerability assessments and security control audits across DoD and Federal Civilian agencies. He has also been instrumental in the implementation of both DoD and NIST Risk Management Frameworks. Greg served in the U.S. Air Force for more than 20 years in a variety of intelligence and communications assignments. He holds a Bachelors of Arts from Excelsior College. Since retiring from the Air Force in 2001, he earned several information security certifications including the Certified Information Systems Security Professional (CISSP) and Certified Chief Information Security Officer C|CISO.
Craig Mitchell is an IT professional specializing in offensive and defensive network/system security and enterprise support.  He's currently a Senior Cyber Analyst with Dynetics in Huntsville, Alabama.  His role at Dynetics is primarily focused on the simulation of adversarial attacks against secure networks. In addition, Craig has participated in red teaming exercises for the Department of Defense.
Michael L. George Sr, is the founder of AI Technologies Inc. and the George Group Consultants. He received a B.A in Physics from the University of California, and an M.S. in Physics from the University of Illinois. His newest book "Lean Six Sigma in the Age of Artificial Intelligence" was published in January 2019. Mike has been awarded U.S. Patents on the reduction of business entropy, "cycle time" and "waste", and he has authored eight books on process improvement which have been translated into 14 different languages.
Simon Woodruff  has performed work under contract to DOE, universities, national labs and to the private sector, building research devices, performing modeling and simulations primarily directed at simply-connected fusion systems. Dr. Woodruff hosts an annual Scientific Computing Bootcamp for undergrads, introducing many of the tools in common use for High Performance Computing. Recently Dr. Woodruff founded SciVista Inc, a company dedicated to the visualization, communication and analysis of large datasets, and has found support from the US DOE to develop a collaborative VR data platform for Fusion Energy Sciences.
Dr. Thomas F. Broderick is a PhD level Materials Scientist with 39 years of experience within DOD civil service and private industry, involving development and application of metallic and intermetallic based materials, including associated manufacturing methods for making of gas turbine engine and aircraft structural components. His responsibilities have spanned individual contributor, supervisor/team leader and executive level functions related to establishment and execution of tactical technology development plans and programs. Core skills emanate from his background as a titanium metallurgist, but over time, opportunities have provided for development of broader functional expertise and skills needed to transition emerging materials and manufacturing technologies out of the lab and into flying applications.
Thank you to our generous sponsors of the 2019 Advanced Manufacturing Summit:
---
Advanced Manufacturing Summit 2018: Thinking Machines and Smart Workforce
Some 150 people converged at The Events Center at Sandia Golf Club, Sandia Resort and Casino in Albuquerque on Tuesday, October 30 to discuss topics that ranged from cyber security to commercial opportunities in space. There were panel discussions, break-out sessions, case studies and motivational speakers, with plenty of time for networking over lunch and an evening reception. Keynote presentations put a spotlight on commercial opportunities in space and the digital transformation occurring in the manufacturing industry, including adoption of augmented reality and artificial intelligence.
TOPICS and PRESENTATIONS:
Technology and Security
Engineering in space
AR for Industry
Cyber Security for Manufacturers
Manufacturing USA Institutes — Cutting Edge Technology for Manufacturers
Collaborative Robotics
Industry 4.0 — What's Happening?
Culture and Communication
Marketing
Morale
Resources
Family Business
Successful Transitions for Manufacturers
Succession Planning
Retirement Planning
KEYNOTE SPEAKERS:
Thomas A. Fitzgerald is a member of the Senior Executive Service. He is the Director, Engineering, Space and Missile Systems Center, Air Force Space Command, Los Angeles Air Force Base, Calif. Mr Fitzgerald leads a team of military, government civilian and contractors who are responsible to the SMC Commander for the quality of all engineering, technical, architecting, test and evaluation, and mission assurance activities for military space and missile programs. He provides the Center Commander, Program Offices, Program Executive Officers and external customers with engineering support in the form of manpower, policy, processes, tools and advice. He is responsible for organizing, training, equipping and providing policy and mentorship for military and civilian space and missile engineers and information protection personnel executing $8 billion annually. He provides oversight of the system and traditional engineering activities for SMC in close collaboration with other National Security Space stakeholders and his peers throughout OSD, the Air Force Secretariat, Air Force Space Command and Air Force Materials Command.
Paul Boris has driven digital transformation within industrial and field operations for decades. He has served as Vice President of Manufacturing Industries at General Electric and Chief Operating Officer at Vuzix, a leading supplier of smart glasses, augmented reality and virtual reality technologies. Boris maintains that Industry X.0 requires leveraging a complex set of technologies and strategies. From Cloud and Edge Computing to Wearables and Augmented Reality (AR) to tools like Machine Learning (ML) and Artificial Intelligence (AI), Boris has focused on delivering differentiated solutions to manufacturing and field service operations, with an intense focus on creating sustainable and scalable value.  In the spring of 2018 he launched #AR for Industry to help companies deliver the greatest impact in the shortest cycle.
OTHER SPEAKERS included Jennifer Kurtz, PMP, Cyber Program Director; Dean L. Schneider, Co-Director, Southern Regional Manufacturing Center; Chris Ziomek, entrepreneur and CEO of Build with Robots; Nick Justice, Executive Director, PowerAmerica; Rebecca Hartley, Chief Workforce Officer Advanced Robotics for Manufacturing (ARM); and Bill Basso and Gaelan de Wolf, Managing Partners at OsteoStrong.