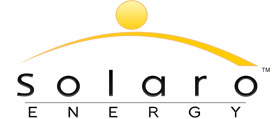 Solaro Energy is driven to become the industry standard and worldwide source of solar-powered solutions for residential, commercial, manufacturing, and municipal environments. We are committed to helping the planet stay green and produce high-quality, durable products. Our products provide long-lasting, reliable, and maintenance-free performance that return measurable economic benefits to our customers.
Our company prides itself on the quality of its products. Our solar attic fans and LED lighting systems are made in America with high-quality materials and are completely powered by the sun.
Solaro Energy's owner, Dennis Grubb, designs and engineers each and every product. Dennis has 30 years of experience in designing and engineering and he has 20 years of experience in harnessing solar power. He is the developer and holder of several patents for solar innovation and is wholeheartedly dedicated to the renewable energy movement. He and myself are very much excited to help you and your company to achieve energy independence.