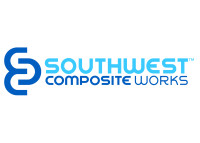 The amazing potential of advanced composites can be seen all around us. From consumer products to aerospace and defense, air and ground transportation, auto racing, industrial, medical, recreational to construction – composites are rapidly becoming a part of daily life. With decades of experience, SWC is capable of assisting your company with all aspects of product development, design, manufacturing, tooling, R&D and all aspects of materials and process application.
Services CNC Patterns/Molds/Plugs, Fixture Design /Manufacturing, Autoclave/Out-of-Autoclave, RTM/ Compression Molding, Thermoplastic / Thermoset, Molded/ Machined Parts, Aluminum, Invar, Steel, Composite Tooling
Capabilities 3-D Printing, Short Run Low-Cost Tooling, Open/closed Molding, High Temp / Room Temp, Trim, Drill & Assembly Fixtures, Small to Outsized Capability Materials & Processing All Forms of Advanced Reinforcements, All Modern Processing Technologies, Complete Prototyping Options Menu, Casting, Molding, Mandrel, Bladder, Sandwich, Panel, Complex Shapes, Concept Through Production.