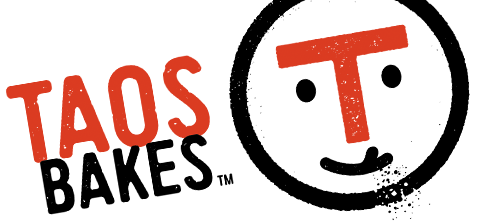 Taos Bakes started because our co-founders, Brooks and Kyle, were sick of holding their noses and swallowing cardboard-like energy bars while ski bumming in New Mexico after college. They believed even something as simple as a bar could fuel you up, and bring you a moment of joy. With nothing to lose, they went all in.
They dreamt up the first flavor at a community kitchen in the small town of Taos in 2010, and based it on an old family dessert Brooks used to eat: "The Scotcharoo." It took months to create a recipe that maintained the same great taste, yet was built with healthier ingredients. When they finally landed on that balance, Chocolate Butterscotch, and Taos Bakes were born.
From there, it took Kyle and Brooks years to perfect the recipes for the rest of our five unique flavor profiles. They both agreed to never use a base formula (unlike other companies), but instead took the time to ensure each bar had its own personality and knock-your-socks off taste. And while ski bumming was part of the origin story, they quickly realized that our bars are for people like you. Folks that need healthy snacks for their kids or just to get through the Thursday slump.