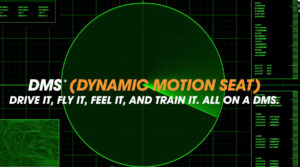 By Finance New Mexico
Before joining ACME Worldwide Enterprises 13 years ago, Managing Director Eugene Moya had worked for large companies that were registered with the International Organization for Standardization (ISO). But he had never led a company through ISO registration and didn't think ACME was big enough to warrant the investment of time and money.
That changed in 2019 when one of the Albuquerque company's European clients added ISO certification as a contract requirement.
After contacting the state Economic Development Department (EDD), Moya was referred to New Mexico MEP.
"I believe that New Mexico is the only state that actually helps companies become registered," said Jeff Abrams, New Mexico MEP Innovation Director. "MEP is the EDD's tool to strengthen businesses and help them continue to employ people."
Customized help
ISO certification demonstrates that a manufacturer's process meets objective quality assurance, safety and efficiency standards established by ISO, an independent global organization that sets standards for various sectors of the economy.
The current baseline standard is ISO 9001:2015, which is suited not just for large, complex companies but also smaller operations like ACME, which produces sophisticated simulators and motion-cueing technologies for military and commercial applications.
Most companies that have been in business for a long time, including ACME, have the qualities to remain successful, Abrams said, and ISO certification can make them even more competitive. "They just have to understand how (their process) fits into the ISO standard. (ACME) had everything they needed: top-notch engineering, top-notch software. It wasn't that big of a stretch to get them ready."
New Mexico MEP's assistance is tailored to each company's needs. "MEP doesn't treat it as ISO-in-a-box solution," Abrams said. "By customizing our assistance, ultimately we end up with a stronger company that doesn't have to do a lot of extra stuff."
ACME sent two of its 28 employees to attend three days of New Mexico MEP-led classroom sessions. "Jeff told us, 'You haven't been in business for 25 years without having good processes. The job is not to go change everything; it's to formalize things.' It's still a lot of work and it required a lot of resources, but it wasn't a complete revamp of what we do. It was taking what we do and formalizing it."
After the classroom training, Abrams spent two days at the ACME facility in March 2020 to help the company get organized. "Those two days kicked off our activity to march down the path toward ISO certification," Moya said. "When we had questions, (Abrams) was just a phone call away."
Registration entails a series of audits by a licensed ISO registrar. ACME's final audit was Nov. 2 and 3, 2020 and the company obtained its registration certificate in December.
Because ISO standards are based on continual improvement, the auditor will return annually for a surveillance audit of a few processes. In three years, ACME will undergo another full audit to retain registration.
Worth the effort
Most of the 70 companies Abrams has worked with on ISO registration since 1987 "became stronger, better, more profitable companies," he said.
Moya expects ACME's profit margins will improve with less rework or problems in the field. "It's improving our in-house quality," he said. "Behaviors are more aligned with what we're trying to do from a quality perspective."
Finding New Mexico MEP was another benefit, Moya said. "It's an amazing resource that we had never heard about before. It's made a big difference."
New Mexico MEP serves businesses statewide from its offices in Albuquerque, Farmington and Las Cruces. Supported by federal, state and private funds, New Mexico MEP provides experts in the government, nonprofit and industrial sectors to help small and medium-sized companies increase profitability by streamlining production, applying advanced technology and training workers to improve efficiency. For more information, visit https://newmexicomep.org/. To learn more about ACME Worldwide Enterprises, go to https://www.acme-worldwide.com/.