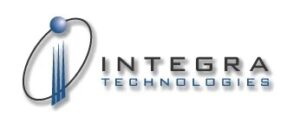 Integra Technologies is a global leader in the sourcing, packaging, testing, and characterization of highly specialized semiconductor components and related services. Its full-turnkey capabilities are uniquely qualified to serve mission-critical applications where dependability and failure-free performance are paramount.
By embracing the principles and concepts of a "Total Quality Management" culture, Integra Technologies recognizes the need to extend the quest for quality beyond manufacturing. Quality awareness is inherent in all aspects of our business through new test development, manufacturing, administration, sales and customer service.
Our facilities are ISO 9001, AS9100, ITAR registered, approved by DLA in the Commercial Laboratory Suitability program for MIL-PRF-38535, MIL STD 883 and MIL-PRF-19500, MIL-STD 750 and is an approved supplier for NASA GSFC and complies to the AS6081 Standard.  In addition, Integra is one of the only DMEA Trusted independent test labs in the country.
Integra Technologies has been ranked as #1 in supplier quality by many of its customers and consistently achieves industry leading on time delivery and customer satisfaction rankings. In August 2020, the company was named to the 2020 Inc 5000 list of Fastest Growing Private Companies.
Integra Technologies is located in Albuquerque's Sandia Science & Technology Park.
View the video and get a glimpse of Integra Technologies' impressive capabilities.
Integra Technologies
10401 Research Rd. SE
Albuquerque, NM 87123