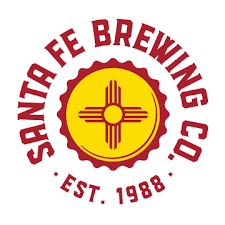 Santa Fe Brewing Company is New Mexico's oldest brewery, distributing beer throughout New Mexico, Colorado, Texas, Oklahoma, and Arizona. All of its beer is brewed, canned, and bottled in Santa Fe. It was the first craft brewery to can its own beer.
In the fall of 2019, the brewery became a destination when it added a 60,000-square-foot outdoor beer garden and a three-story building called "the Beer Hall at HQ." Two floors contain a 7,000-square-foot beer hall that can accommodate 220 people (after COVID-19; currently at 25% capacity inside and 50% outside) with 32 taps and entertainment; the third floor is for offices.  The Beer Hall became one of six Santa Fe Brewing taprooms in the state.
New construction freed up other space that substantially increased production capacity. The expanded brewhouse contains 70 barrels with automation that can run 24 hours a day and has a capacity of 180,000 barrels a year.
Take a look at the Santa Fe Brewing Company video to see what's new in beer manufacturing.
Santa Fe Brewing
35 Fire Place
Santa Fe, NM 87508