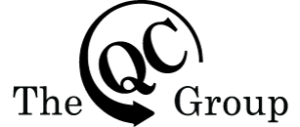 QC Group, a subsidiary of Industrial Inspection & Analysis Inc., provides "Story-Worthy Service" to customers around the globe who are developing, expanding and supplementing their quality engineering resources.
Established in 1986 as Quality Consultants and Inspection Services (QCIS), the company has grown to be one of the largest dedicated quality service providers in the United States. It works across the spectrum of industry to solve quality challenges and help companies grow with capacity and capability by providing contract dimensional inspection, reverse engineering, 3D modeling, and nondestructive testing services. It's two divisions — specializing in inspection and engineering — work together to solve challenges and help companies grow.
QC Group is located in Albuquerque's Sandia Science & Technology Park.
View the video created by its parent company, IIA, and see the QC Group skills that benefit growing companies.
QC Group
1451 Innovation Parkway SE, Suite 650
Albuquerque, NM 87123