Carey Beam, Eelahas Resource Group, Cuba
Carey followed an unconventional path to realize her true potential for leading teams and building communities, both inside and out of the workplace. Her passion for sharing stories and articulating complex ideas give her a well-rounded skill set to operate at all levels from the production floor to the boardroom. A passionate certified educator, Carey is accredited in public relations and has an extensive background in continual improvement and quality assurance.
Scott Bird, 4-Corners Economic Development, Farmington
Scott Bird heads Heritage Funding, a privately owned, Farmington-based financial consulting company specializing in asset evaluations, financial advisement, business acquisitions, liquidations, leadership training, loan packaging, and business planning. He has owned and operated numerous businesses and is a board member of Four Corners Economic Development, the economic development organization serving the four-corners region.
Denise Chavez, SBDC, Grants
Prior to becoming the director of the Small Business Development Center at New Mexico State University in Grants in 2016, Denise Chavez served as Human Resource Manager at McKinley Paper Mill in Prewitt, NM, and held positions as vice president and manager at various financial institutions in New Mexico, Colorado, and Minnesota.  In addition to an MBA, Denise earned a Professional in Human Resources certification.
Dave Dailey, Exp Realty, Farmington
Local Realtor and businessman Dave Dailey has a huge heart for the community.  With an extensive background in business, start-ups, and energy conservation, Dave firmly believes that a sustainable culture can be achieved through behavior patterns.  Dave loves being part of future-minded development and delights in the expansion of his hometown.
Amanda Garcia, Los Alamos National Laboratory, Los Alamos
Amanda Garcia is a technology transfer professional at Los Alamos National Laboratory. She is an experienced professional with years of experience in the training industry; and she is knowledgeable in all facets of office operations, research and accounting, and with the aptitude to perform all necessary duties relating to a successful business. She has a strong ability to set realistic goals, communicate effectively, manage time appropriately, and prioritize workloads. Detail-oriented and organized, she is flexible in fast-paced environments.
Linda Gutierrez, Bloomfield School District, Bloomfield
Linda Gutierrez is a sixth-grade teacher at Naaba Ani Elementary in Bloomfield, NM. She has been teaching for thirty years and has experience at every grade level. She has a Master's Degree in Elementary Mathematics.
Erika Hecht, Market Ascent, Albuquerque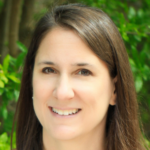 As founder and CEO of Albuquerque marketing company Market Ascent, Erika grows technology companies and learning organizations that want to improve their marketing, increase their sales and make a greater impact. Erika's clients range in size from start-up organizations to billion-dollar corporations in artificial intelligence, pharmaceutical technology, advanced analytics, space, and more.
Celeste Nunez, New Mexico Trade Alliance, Albuquerque
Celeste Nuñez is Director of International Business Resources for the New Mexico Trade Alliance, a nonprofit economic development organization that connects New Mexico companies with local, state, federal, and international export assistance resources to help them gain and grow international sales. Celeste sits on several boards, including the Albuquerque Sister Cities Foundation and is Chair of the Albuquerque-Guadalajara Sister City relationship. When not representing NMTA, she offers consulting services to private clients.
Henry Silentman, Navajo Nation Small Business, Shiprock
Henry Silentman is an Economic Development Specialist with the Navajo Nation Division of Economic Development at the Shiprock Regional Business Development Office in Shiprock. He provides technical assistance and training to entrepreneurs and established businesses on doing business on the Navajo Nation. He is a member of the Arizona District Export Council representing the Navajo Nation on the council to promote exports, foreign direct investment and international business on the Navajo Nation. He also serves on the board for Quality New Mexico to promote performance excellence in the state.