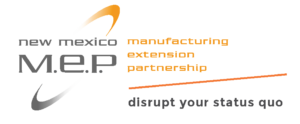 Join New Mexico MEP for a hands-on workshop to help you improve your work area.  This workshop is for the office — often called the front end or starting of an order.  The free workshop will address:
Customer education
Communication, paperwork flow, and information
Tasks, assignments by skills, and tools available
Inventory
Documentation
Quality
Payment
Join us to put your company on the road to better communications, streamlined information and paper flow, and cost reductions that lead to increased profitability.
Thursday, Oct. 21 from 1:00 – 5:00 pm at the San Juan College Quality Center for Business
Register by contacting Denise Williams at 505-860-9961 or denisew@newmexicomep.org