New Mexico was a significant player in 2014's national effort: 37 New Mexico companies contributed to a total of 1,639 participating companies nationwide. Some companies were visited by decision-makers with the ability to affect New Mexico business: Legislators, county commissioners, city councilors and economic developers. Others opened their doors to students, who may consider careers in manufacturing, and to existing and potential customers. New Mexico companies were noticed by mayors and city councilors, many of whom issued proclamations declaring Manufacturing Day in their area. They joined Gov. Susana Martinez and President Barack Obama, who proclaimed Oct. 3 National Manufacturing Day.
Thank you to the following 37 New Mexico businesses for hosting tours in 2014:
Albuquerque & Rio Rancho: Apple Canyon; Great Face & Body by My Sacred Fig; Insight Lighting; Intel; Lectrosonics; MARPAC Medical Mfg; Micro Nano Network companies; OGB Architectural Millwork; PureColor Inc; TEAM Technologies. Belen area: Valencia Flour Mill. Deming: Compass Components; Solitaire Homes; St. Clair Winery; Luna Rossa Winery; Border Foods; Preferred Produce. Farmington: SJC Incubator resident startups – Damtech; One Source Solutions; San Juan Closet Works; Real Green Building Systems; E3 Power and Water. Hobbs & Eunice: Urenco USA; RMS Foods; Watson/Hopper, Inc. Las Cruces: Reinforcement Systems; CALCULEX. Santa Fe, Las Vegas, Taos, Velarde: Herbs, Etc; La Puerta Originals; Old Wood; Private Label Select; Black Mesa Winery. Silver City & Mule Creek: Mule Creek Adobe; Syzygy Tile. Socorro: Solaro Energy.
---
This is what Manufacturing Day in New Mexico looked like in 2014 and 2013: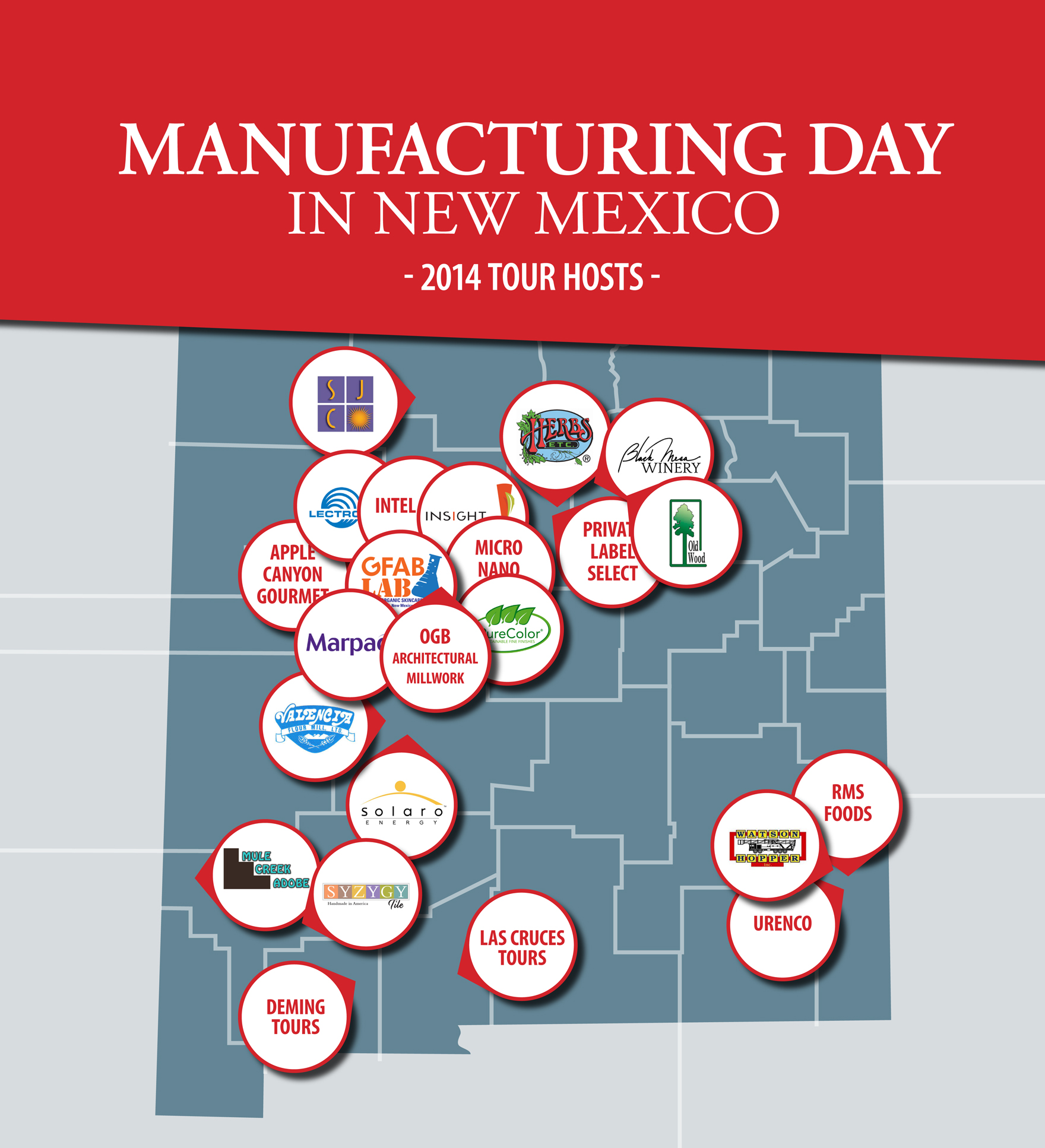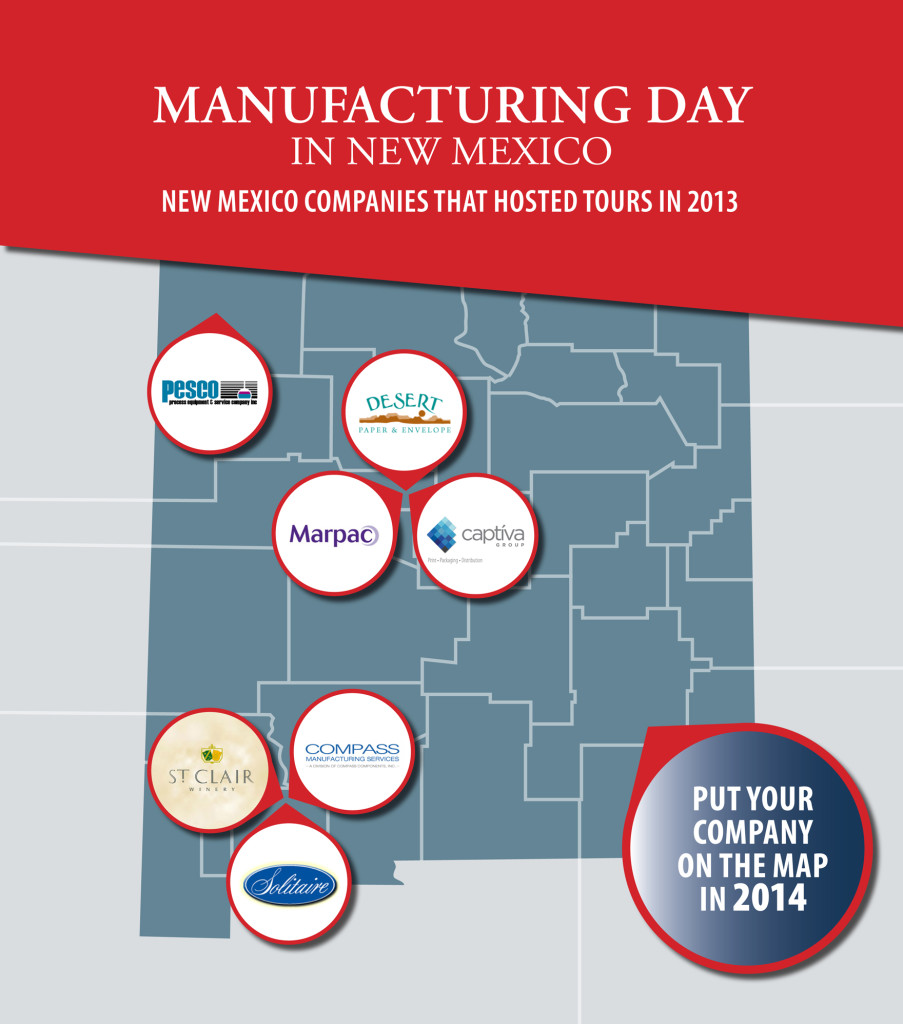 The following infographic from mfgday.com illustrates what manufacturing really looks like in the U.S.: