Explore Technology Applications
The Fourth Industrial Revolution is Upon Us, and Automation Through Robotics is the Future. View the summary.
Autonomous Flight and Aquatic Systems Laboratory at New Mexico Tech

And the Laboratory's Drone Flight Test

Read about Team Drone New Mexico programs at New Mexico Tech.
SkillsUSA Robotics and Automation Technology Competition

Robotics Skies Aviation-Grade Maintenance for Commercial UAS

AIAA Student Chapter Event

Meet Amazon's robots

Overview of UAS Use Cases from UAS Colorado
Read about Rider Ai and view their How to Code your Robot video.
Drone Classification, Configurations, and Applications (with a linked manufacturing directory)
UNA-USA Breakthrough ABQ Sustainable Development Goals PowerPoint
Meet one of our presenters: Kyle Sanders of Drone Soccer US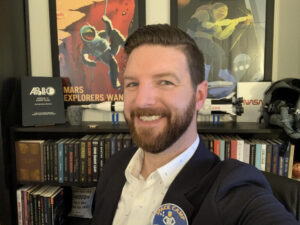 Find other applications by clicking on the headings below.