A message from New Mexico MEP Chief Executive Officer
Dear New Mexico manufacturing community,
The COVID-19 virus and its economic implications are now starting to hit very close to home. I want to assure you that I am staying abreast of the situation as much as possible and from many different angles, working with and/or following the CDC, the State Department of Health, our federal partners and private industry. Health and safety are my priorities.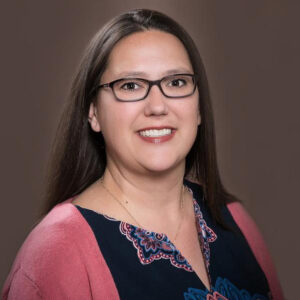 At this point, all of us at NM MEP are continuing with our work, but we are taking extra precautions and adding more disinfecting/cleaning steps into our daily routines. This is an extremely fluid situation and things can change quickly — I will be sure to get you any updates as quickly as possible.
The economic implications of this epidemic are and will continue to hit our manufacturing community hard. While we hope that it will be a quick dip, the reality is that we don't know how long recovery will take. MEP's mission is now more important than ever. As obstacles and challenges that we haven't seen before arise, we continue to be your solutions providers. Our New Mexico MEP team stands ready to support your recovery process.
Please let me know if you have any questions! I'll be in touch as things change.
Keeping calm,
Jennifer Sinsabaugh
Can you help in the fight?

A new website connects manufacturers to the needs of the medical community during the fight against COVID-19. Read the press release. Visit the website.
General Links and Important Numbers
(Also see the right-hand column for direct links to other resources and below for capital resources.)
If you develop symptoms of COVID-19 infection – fever, cough or shortness of breath – use the Self Screening Tool to determine if you should be tested. The link also contains a list of testing locations.
If you have non-health-related questions or concerns – call 833-551-0518 or visit Gov. Michelle Lujan Grisham's COVID-19 information page, which is continually updated as a one-stop source for emerging information.
Find updated information about the number of positive and negative test results in New Mexico, and read NM Dept. of Health press releases about test results.
Find all of Gov. Michelle Lujan Grisham's public health orders, including closures of non-essential businesses and temporary delay of non-essential medical procedures on her Latest Updates page.
Read the order that prohibits health care providers and wholesale medical suppliers from selling or otherwise distributing personal protective equipment without prior approval from the New Mexico Department of Health.
OSHA Guidance on Preparing Workplaces.
CDC's Guidance for Businesses and Employers (continually updated).
Help for Businesses Negatively Impacted by COVID-19
Small Business Owner's Guide to the CARES Act published by the U.S. Senate Committee on Small Business & Entrepreneurship.
Coronavirus Emergency Loans – Small Business Guide and Checklist prepared by the U.S. Chamber of Commerce.
New Mexico Economic Development Dept. loan programs for businesses, including LEDA Zero-percent interest loan and COVID-19 loan guarantee program.
The New Mexico office of the US Small Business Administration may be able to answer questions about SBA loans, and the New Mexico Small Business Development Centers have offered assistance with filling out applications. Find your nearest NMSBDC office. (Staff is working remotely and accepting phone calls and emails.)
Other information will be provided as it becomes available.