Join 
New Mexico Manufacturing Extension Partnership (NM MEP) and industry partners
for a 
one-of-a-kind hybrid live and virtual event celebrating manufacturing careers, technology, and resources in Northwest New Mexico along the US-550 Corridor
and beyond
! This year's event promises exciting educational opportunities featuring learning and working with drone and robotic technology.
Drones and Robotics — a virtual presentation
Saturday, October 16 from 10:00 am to 12:00 pm.
Why drones? Check out this piece written by a National Institute of Standards and Technology (NIST) physicist about using drones to help public safety agencies carry out their first responder missions.
Drones are being used to capture aerial videos – including this video from Zip Line Tours in Colorado.

Drones for medical supply deliveries.

Drones for other transportation.

Drones to support cleaning services at the Albuquerque Sunport. (See more on the Build With Robots YouTube page.)

And here is a preview of more that you can expect from this year's presenters and participants!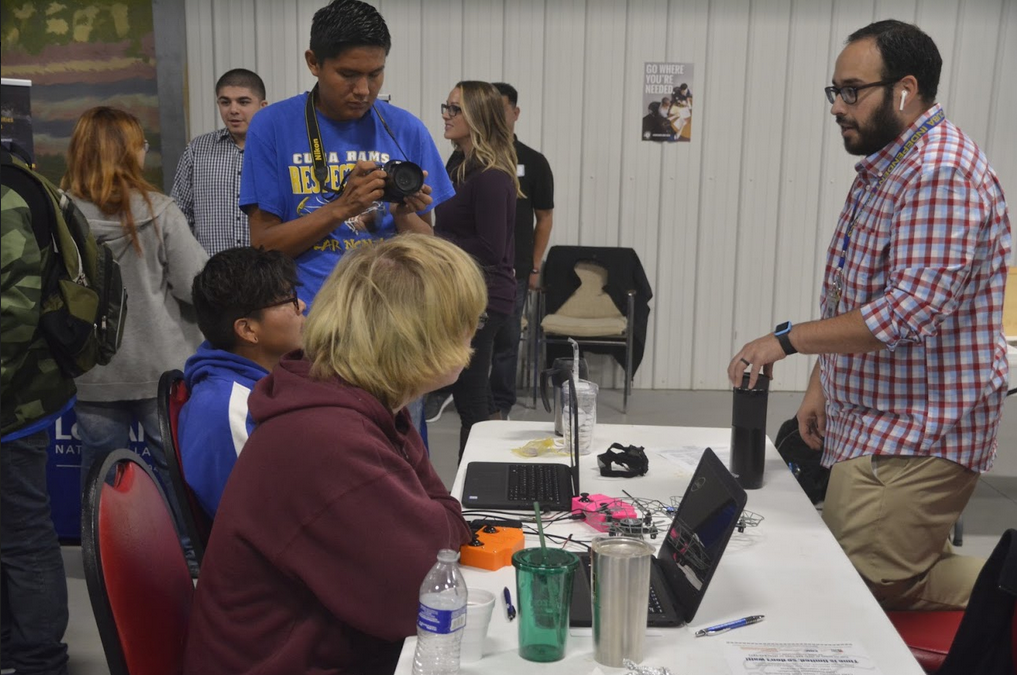 Cuba High School drone students, taken at 2019 MFG DAY in Cuba. See this space for a live feed in October.
Summer 2021 STEM Camp: "Building and Flying Drones"
Students will learn different aspects of unmanned air systems. They will also become familiar with the design challenges of space and marine drones, existing methods for increasing the drones' endurance, and various control, guidance, navigation, and manufacturing techniques. Students will participate in the design, CAD modeling, aerodynamic analysis, simulation in XFLR5 software and manufacturing of a small fixed-wing micro air vehicle.
Robotics Skies provides aviation-grade drone maintenance.
Other events and activities currently under development include participation by Kirtland Bona Tech High School, The Big Idea Maker Space at San Juan College, and more like this…
Take a look at what happened last year when 52 participants registered for Mfg Day 2020 in Aztec, in participation with 14 Girl Scouts and more than 30 organizations who presented 30 slides found here. This is why it was important to Girl Scouts New Mexico Trails: read about how the organization the COVID-19 gap in 2020.
Download the flyer to learn more about why Manufacturing Day is important.